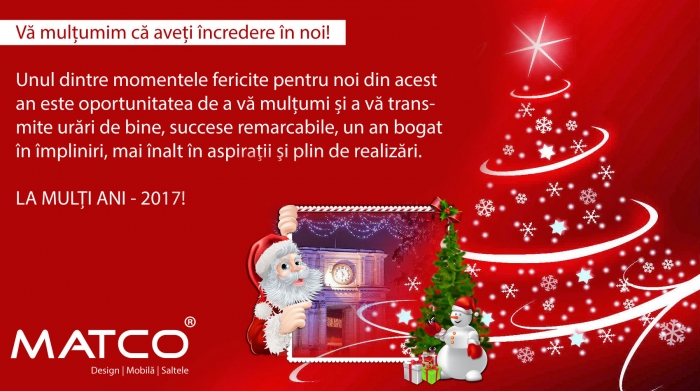 Unul dintre momentele fericite pentru noi din acest an este oportunitatea de a vă mulțumi și a vă transmite urări de bine, succese remarcabile, un an bogat în împliniri, mai înalt în aspiraţii şi plin de realizări.
LA MULȚI ANI - 2017!
Read more...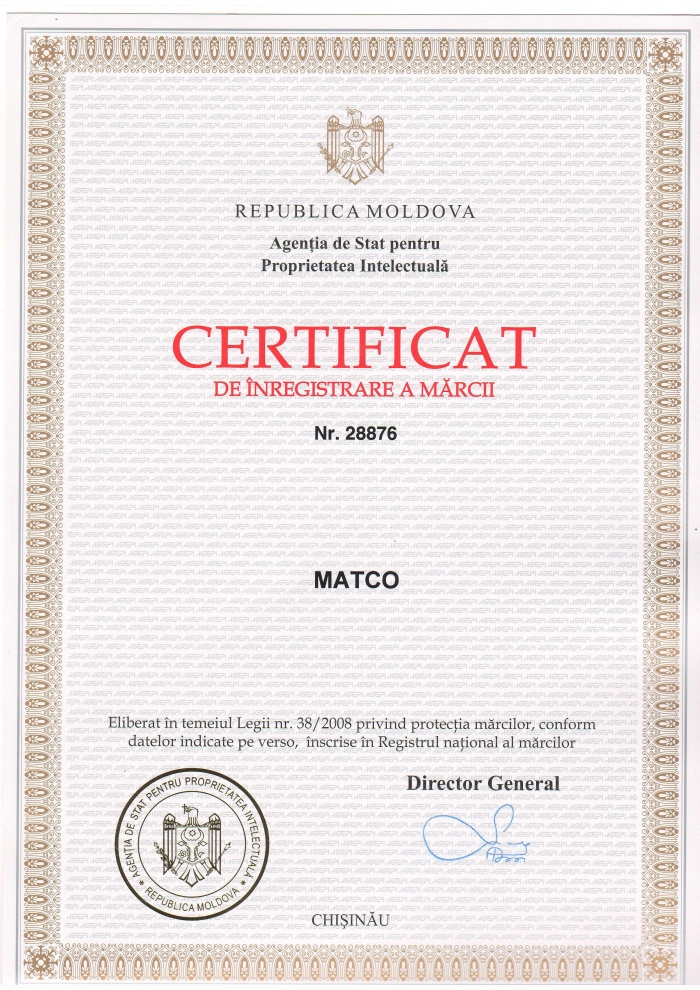 Certificatul de înregistrare a mărcii comerciale MATCO® Nr. 28876, eliberat de către Agenţia de Stat pentru protecţie Intelectuală din Republica Moldova. Certificatul mărcii MATCO® este eliberat în temeiul Legii nr. 38-2008 privind pretecţia mărcilor înscrise în Registrul naţional al mărcilor.
Read more...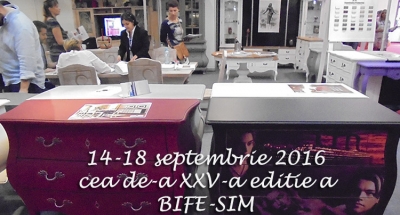 ROMEXPO in strategic partnership with The Romanian Furniture Manufacturers Association and The Romanian Chambers of Commerce and Industry organize the 25th edition of BIFE-SIM.
Read more...